Do you know when your customers have gone too far? Do you recognise the signs in your customers that tell you it's time to intervene and give them a break? The Intoxication Assessment Tool below can help bar and door staff to monitor intoxication on licensed premises.
The tool, available in a pocket card size and as a poster, describes the various signs of speech, coordination, appearance and behaviour displayed by someone who is sober, someone who is affected by alcohol and someone who is intoxicated. It can assist bar staff in their management of intoxicated patrons in their bars and also the regulatory agencies in their monitoring and enforcement roles.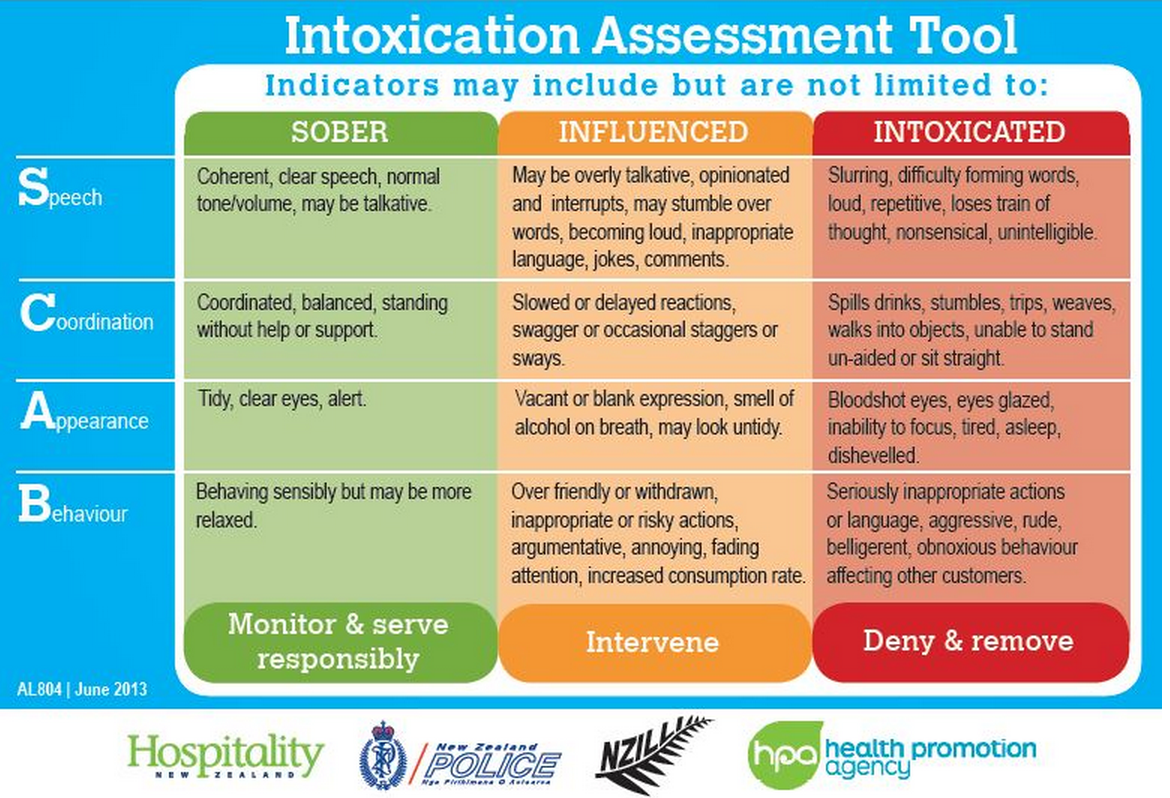 Thank you for your feedback.